Zaporozhye Singles Tours - Travel Dating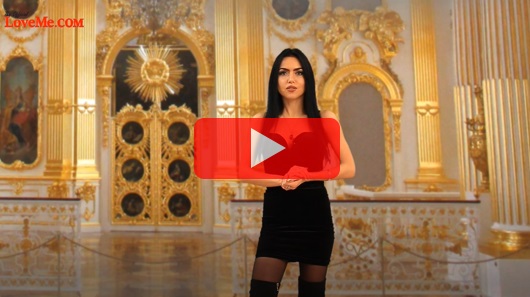 Experience the best vacation for a single man imaginable, surrounded by hundreds of beautiful single Ukrainian women! The Zaporozhye Singles Tour offers you the unique opportunity to meet single women in the Ukraine while visiting one of the most historic cities in Europe!
Free Travel to Bonus Cities!
This Singles Tour will provide you with the most effective means to meet and date women beyond just one city! Your travel dating experience in Zaporozhye will also provide you the opportunity to travel and meet women in Kiev and/or Dnipro, Ukraine at no additional costs!
The bonus cities to your main tour city will give you a chance to experience different regions within the Ukraine, and indulge in the diverse cultures of each city. All for the price of one tour! Meet the beautiful women who reside in these cities and experience the unique personalities and customs that make the women in each city so special.
If you have any questions about this tour please feel free to contact any of our matchmakers by calling (602) 553-8178 Ext. 2 or emailing groupdesk@loveme.com
There are a large number of very intelligent, beautiful and traditional women in Ukraine that reside in small towns, who have had very few opportunities to meet Western men. The variation of cities on this tour will allow you to meet women whom not only come from larger cosmopolitan cities, but also meet women whom settle in smaller towns or villages that have not been influenced by the Western world.
This tour provides you the freedom to date Ukrainian women from the smallest towns to the biggest cities, immersing you in the unique variation of women that reside amongst different regions of the Ukraine.
We implement several different methods for you to meet the thousands of women on our vast database including two to three large Social gatherings, unlimited One-on-One Introductions, and Ongoing Matchmaking Services via our tour city offices.
Your Singles Trip will consist of countless meetings and introductions with the women of Zap and its surrounding cities. Zaporozhye is one of the oldest cities in Ukraine, with history dating back to the year 952! The city is one of the smallest we travel to, with a population just under 750,000 people. The main street in the city is Soborny Avenue, which crosses nearly the entire left-bank part of the city along the Dnieper River, and is 7 miles long, making it one of the longest streets in Europe!
This historic city is also home to the Khortytsia National Reserve, which is one of the 7 most famous places of interest in Ukraine! There are recreation centers, sanatoriums, beaches, water excursions, wildlife, greenery, and more around this beautiful island. The reserve has a number of tourist attractions, where you can get acquainted with the history of Zaporozhye and its unique cultural diversity. Khortytsia Island is also a great location for dates with the beautiful women you have met during the tour!
There are numerous sites and attractions to experience while in town, and the women whom you will be meeting are always eager to show them off to you. Just a few of the city attractions that one of these beautiful women may accompany you to include Khortytsia Island, Holy Protection Cathedral, Dnieper Hydroelectric Station, Voznesenovsky Park, Museum of the History of Weapons, or Zaporozhye Regional History Museum.
Please keep in mind that your Ukraine Singles Tour is designed so that all you have to be concerned about is meeting as many women as possible through the many different vehicles provided to you. Our friendly and competent staff is at your call 24 hours a day to accommodate all your needs. For your convenience, our office and hospitality room are located in the same hotel where you will be staying.
Zaporozhye is truly a hidden gem that many foreigners do not get the opportunity to visit. The vibrant aura and romantic ambiance of the city is matched only by the women residing there. This opportunity is the best vacation for a single man and is an adventure that you will never forget, and one that may very well change your life forever!
THE "SINGLES TRIP" INCLUDES:
Socials - One social for every city (All one city tours include 2 socials. Two city tours will include two Socials (one each city), and three city tours will include three Socials etc.) Socials include unlimited contacts/introductions, personal interpreter's/matchmakers, appetizers, refreshments, champagne, and alcoholic beverages (dependent on location).
Unlimited Introductions from our Hospitality Suite staff during the tour dates with women from our database. Our matchmakers are available in the Hospitality Suite from 9am to 7pm. Personal translators/matchmakers are provided free of charge during the social and in the Hospitality Suite to help with any logistics, advice or any other needs.
Hotel accommodations, including free daily breakfast and other amenities.
Transport to all AFA events including Socials where necessary and Airport Pickup
Guided City Bus Tours by our Staff at no additional expense
Hotel area and orientation walking tours of all cities.
Free 1 month Platinum Membership, A $95.00 value!
Free $50 Express Mail credit, to enhance your correspondence opportunities prior to your trip.
Free Fiancee Visa Kit (for U.S. residents only) $89.50 value.
Discover why more Singles Tour clients place their trust in A Foreign Affair each and every year than any other tour agency!
Now have all your Singles Tour questions answered by one of our Tour Representatives 7 days a week, from 9AM to 9PM MST, by calling our Tour Info line at (602) 553-8178
SINGLES TOURS MEDIA:
ZAPOROZHYE, UKRAINE POPULAR ATTRACTIONS: