Dream Tours - Your Connection To Beautiful Ukraine, Asian and Latin Women
If it has been your dream to make a connection with a beautiful, sincere foreign woman, A Foreign Affair can help. For the past 20 years, we have assisted thousands of men in making their dream connections which has led to their dream marriage via our Singles Tours. We pioneered the concept of Singles tours and although they have often been imitated by others over the years, there is simply no more effective or efficient way of meeting the woman of your dreams for marriage or serious relationships. Let us help make your dream connection and or marriage today!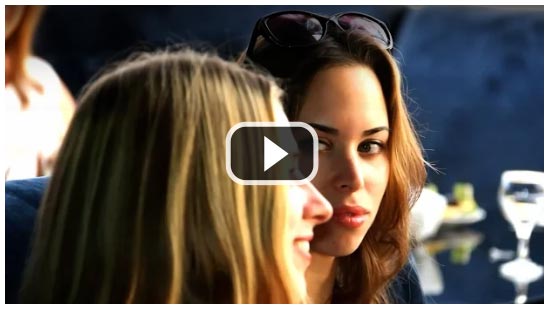 These are the very same tours that were featured in National Geographic's "Bachelor's Abroad", Nightline, the Today Show, Our America with Lisa Ling/ Oprah Winfrey Network, MTV, WE TV, The Washington Post, Time magazine, and many others!
There are several factors to consider when choosing a Foreign Singles Tour operator. We have put together a top 5 list for you to consider, if you have questions please call us at (602) 553-8178, or E-mail us at tours@loveme.com
Price per Social Event: For only $450.00 you can attend a genuine AFA social with 200 to 300 beautiful, sincere, eligible, screened, women, including all interpreting/coaching services, drinks, food, and most importantly unlimited contacts and exchange of personal information during the entire social, 5 to 7 hours in duration. No other company even comes close - A Foreign Affair Singles Tours/Socials provide the best value dollar for dollar - by far- and the best opportunity to make that dream connection!
Price per Tour: Our 7-day Individual tours start at only $895.00 and our 7-day group tours start at only $2,395.00! The Group tours include two to three socials (depending on tour), Hotel accommodations, unlimited introductions, free translations during the Social and in the Hospitality Suite, with you own appointed translator dating coach, and much much more!
Experience: How long has the tour company been in business? A Foreign Affair has been making dreams come true for the International Singles community for well over 20 years, many years longer than any exiting tour company today. Voted "Best Niche Dating Site", by iDate in 2014. We have successfully operated 552 Singles tours and 1,251 Socials over the past 20 years- dwarfing any other tour company. Many of our managers and interpreters have been working with us for 10 years or longer, some for nearly 20 years, no other tour company comes close when it comes to quality, caring, experienced professionals serving your needs.
Company Operated Offices: When you travel you want reliability, continuity, and dependability. You want to know that if you arrive early or decide to extend your stay (which many of our clients do) that you will still receive the same great service you enjoyed during your tour. A Foreign Affair operates 16 fully staffed offices in over 10 countries around the world, with 4 offices alone in the Ukraine, 3 in Colombia, Thailand, China, and the Philippines. Again, no other tour company even comes close.
Coaching/Support: A Foreign Affair's "International Dating Program for Success" includes a wealth of valuable information that we have learned and experienced over the last 20 years. Some of that information is posted on the site in the form of archived webinars that we have aired (over 100-hour plus shows covering a wide range of topics with experts and actual clients, sharing their knowledge and experiences). We also have a wealth of information contained in our on-going video blogs by various AFA Executives and employees all with an abundance of experience and information, and many of them who have been through the International dating process themselves (with the help of A Foreign Affair of course)! We also conduct a coaching/information conference call every Monday night, as well as countless blogs and podcasts about the subject. The call allows individuals to call in and participate in the conversation, ask questions and even give their own advice. In addition to the wealth of coaching information and opportunities on the site, once you sign up for a tour you will receive a plethora of E-mails, videos and other information to give you as much information and coaching as possible to prepare you for your tour. You will also have an opportunity to participate in a pre-tour conference call where the tour leader will go over all the important information and tips for that particular tour.
We urge you to do your research prior to taking a tour with anyone, including us, but once you have we are confident that you will conclude no other company is more capable of helping you find your dream marriage than A Foreign Affair.
Dream Tours - Your Connection To Beautiful Ukraine, Asian and Latin Women